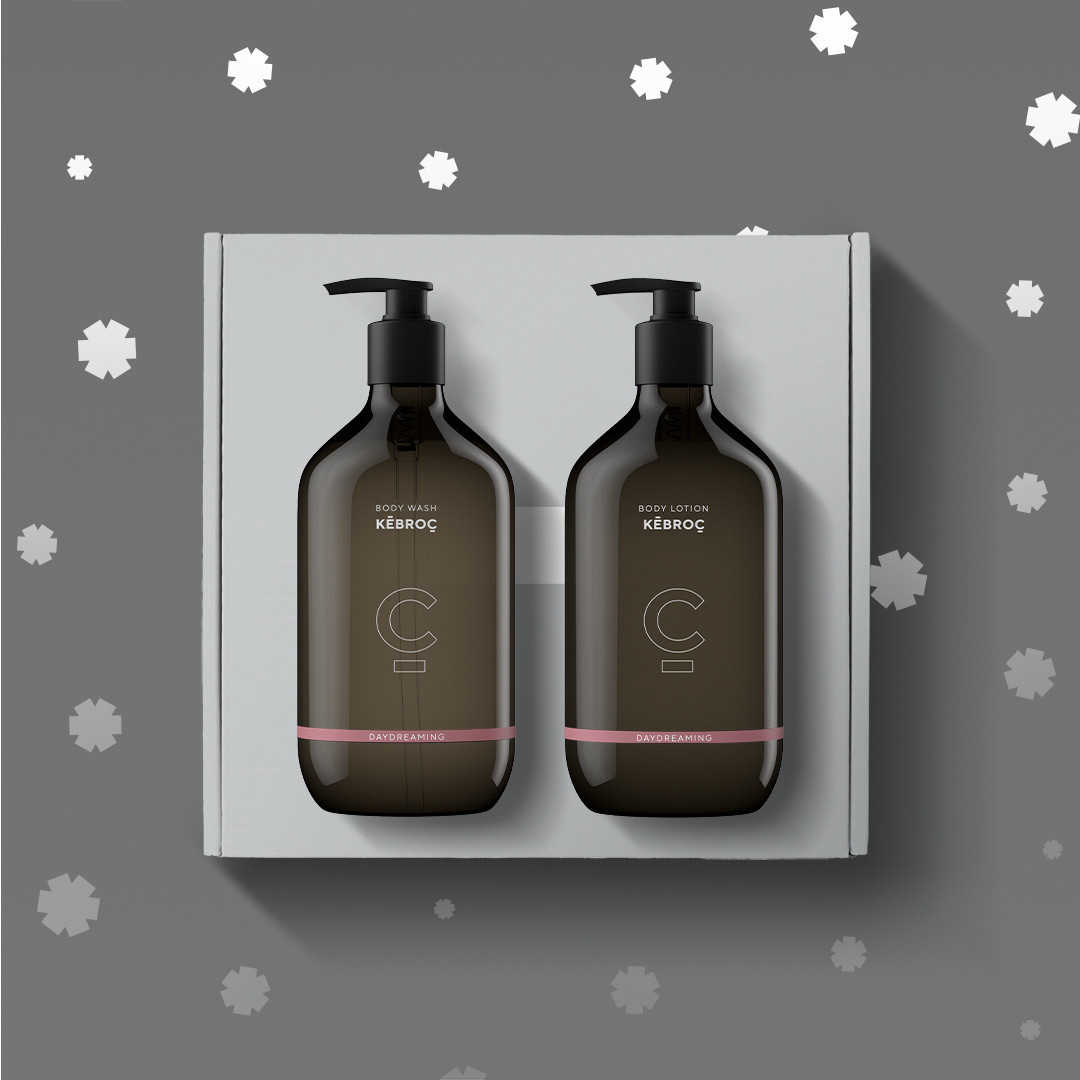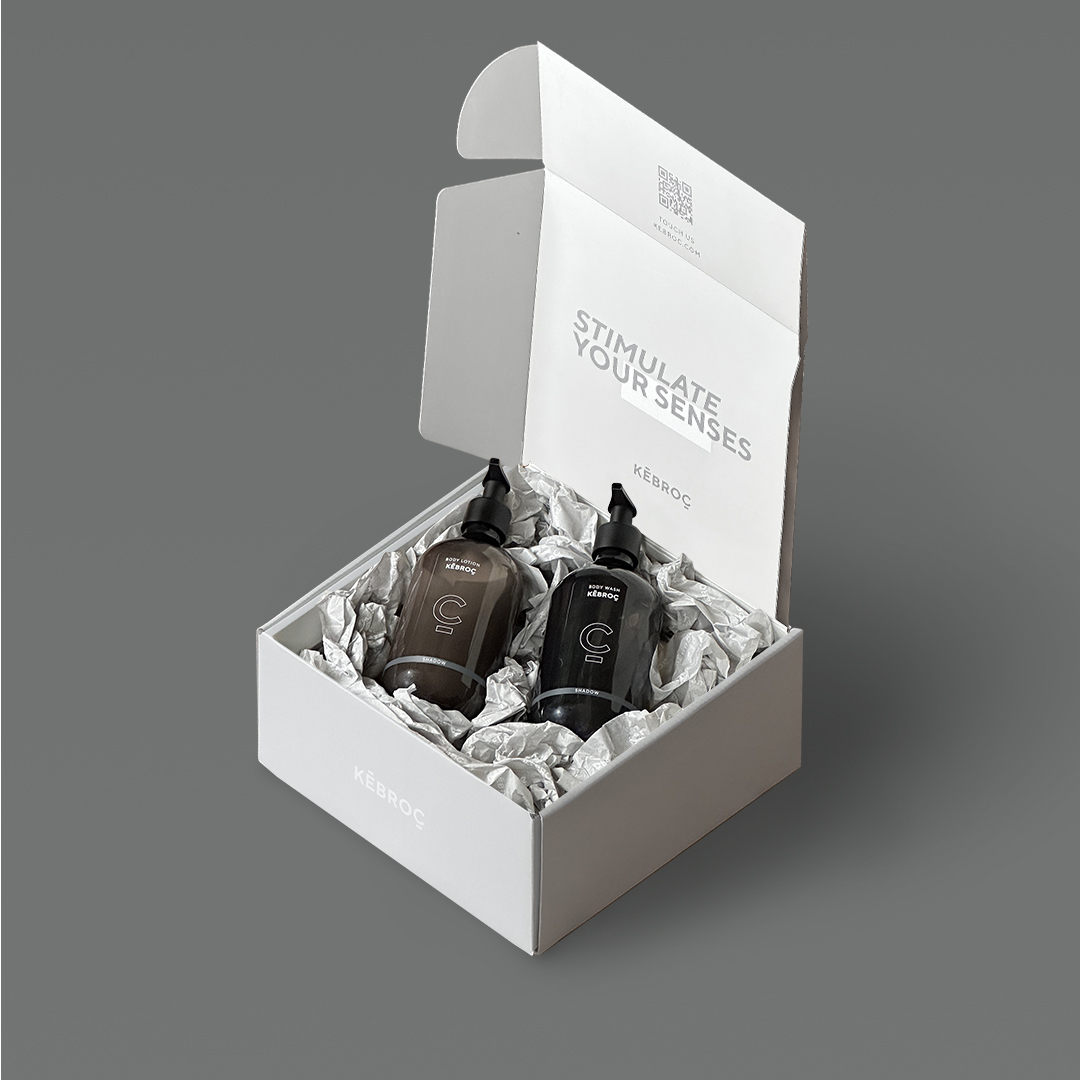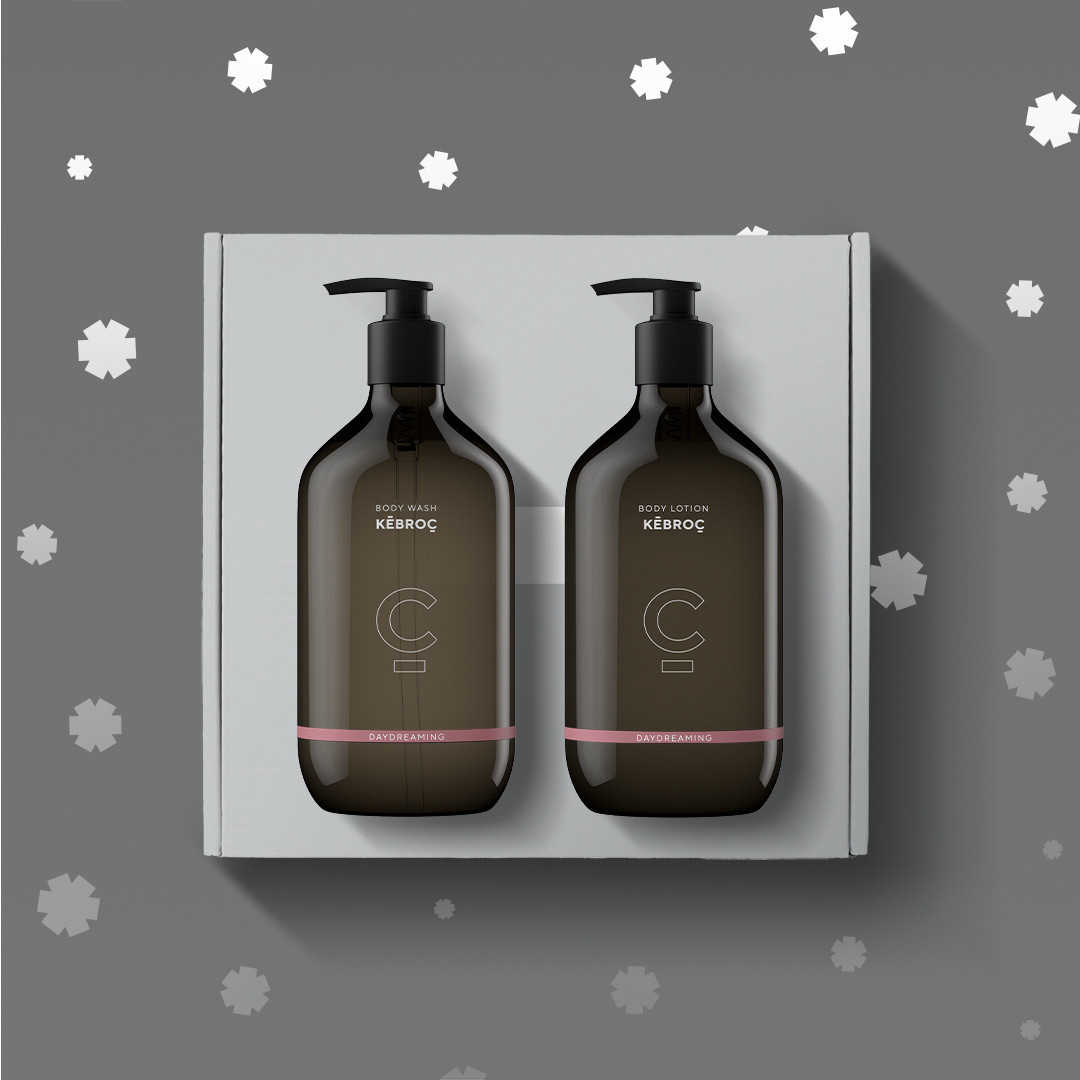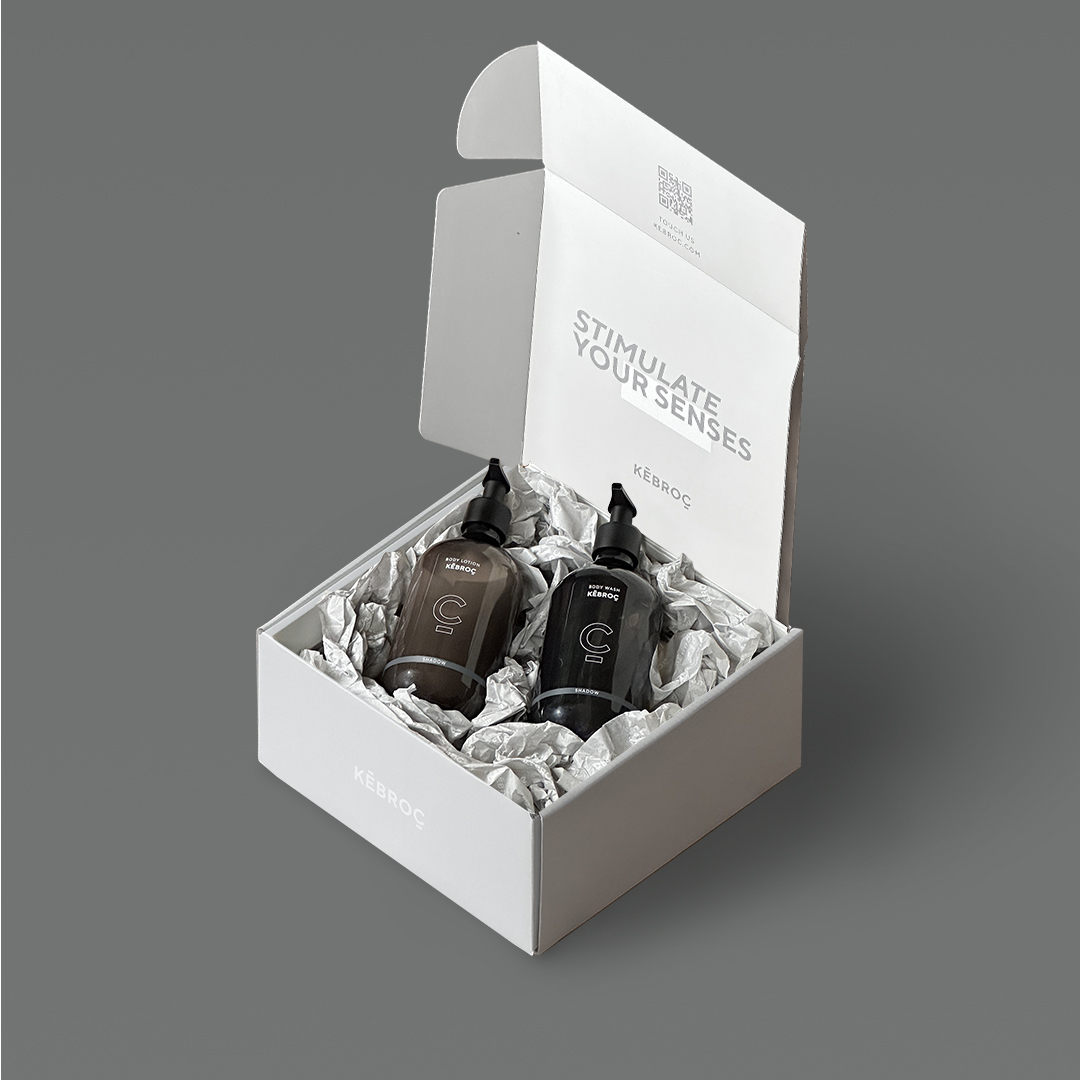 Gift Box 2
₽ 4650,00
Kebroc Gift Box 2 is the perfect gift for an extraordinary shower experience. Our moisturizing Kebroc Body Wash and Body Lotion set preserves your skin's protective barrier, keeping it hydrated through the colder months. Give your skin the care it deserves this holiday season.
Experience deeply  – every product within the set carries the same scent of your choice.
Comes wrapped in our Kebroc gift box.
● Body Wash 500 ml ● Body Lotion 500 ml